Fig.: Ore storage huts in the Vosges mountains, typically designed without windows (1526) (Illustration © Oliver Kopp)
ORE STORAGE
The Gand area was mined primarily for silver-bearing ores such as fahlore (the extracted chalcopyrite did not contain any silver). Since after concentration in the separation sites the ores awaited further processing, they had to be stored in specially designed ore repositories. The pure ore was usually sorted in three different sizes and put into containers or chambers:
- The largest pieces were called "Stuef" and were the most valuable ones.
- "Grob" referred to the medium-sized ore pieces.
- The third category was the "Kern" ore.
The smallest possible grain size was a sand-like material that was only obtained by pounding the ore in so-called stamp mills. Since there was no such device at the Gand mines, there was also no ore this small.
Ore transportation and smelter locations between Bludenz and Imst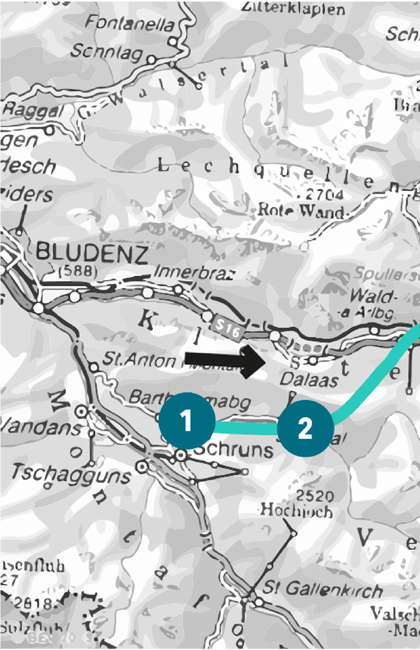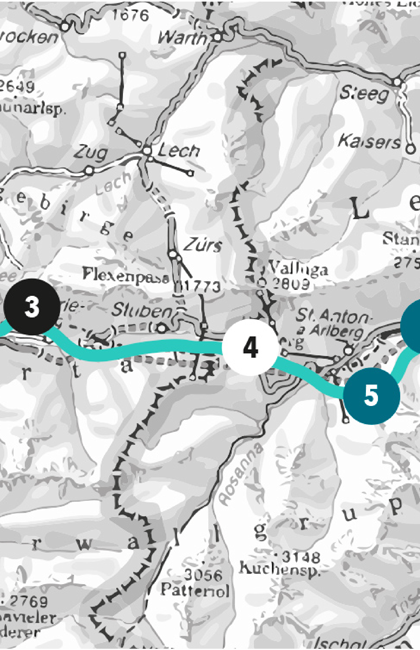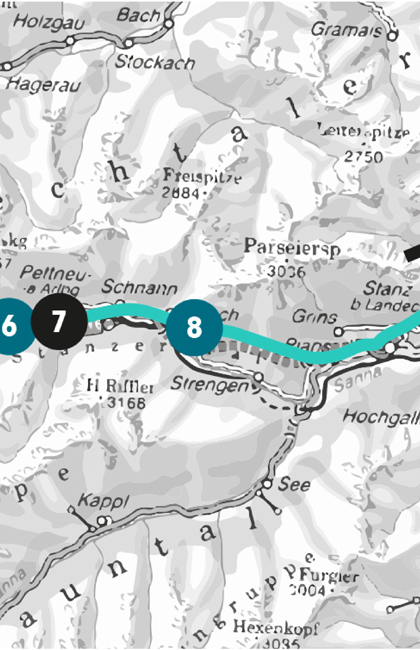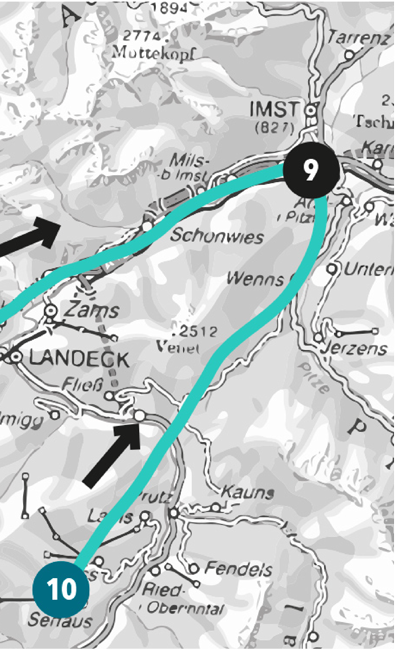 BARTHOLOMÄBERG (MINERS' TUNNEL)
TERRITORIAL SILVER FOUNDRY IN IMST
ORE TRADING
The ore concentrate produced in the mining sites could be sold to traders only once the legal royalties had been paid to the respective territorial ruler, who also acted as the head of the mines operated on his land. This meant that every tenth bucket of ore belonged to the sovereign, who thus collected 10 % of mine production without having to do any work or bear any risk. If silver-bearing ore such as the fahlore mined in Gand was traded, there was also a silver tax levied.
In the Tyrol, this tax was also known as the "Wechsel" or "Wexl". The amount of the tax was determined by the silver content contained in the ore, the exact value of which is not documented for the Gand mines. If it was below 0.45 %, the lower tax rate applied ("ringer Wexl"); if it was higher, the higher tax rate ("schwerer Wexl") became effective. Only once these royalties had been paid were the crafts allowed to continue selling the ore concentrate to the ore traders.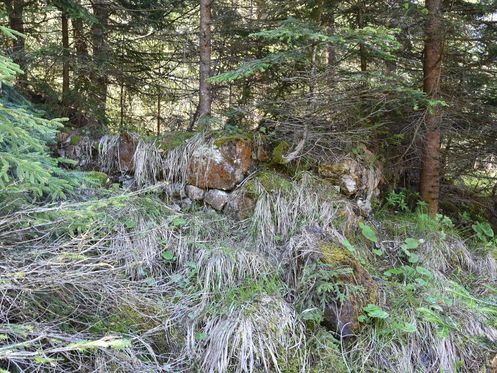 Fig.: Remains of the ore deposits of the Martin Adit, situated in the Weißer Schrofen area, Schwaz